Many business owners have a vague understanding that a VA could take on basic tasks that would save them time, but it's not just basic administration and book-keeping that can be outsourced: a great VA can work wonders in many complex areas, working with you to grow your business and freeing up your headspace, enabling you to focus on your primary business goals.
So, what kinds of weighty tasks can you outsource? Here are just seven that might make your life a whole lot easier!
Event Planning and Execution
A great event doesn't just happen: it depends upon a huge amount of research, planning and organisation, and sometimes you just don't have enough hours in the day to give an event the attention it requires. Whether you're organising a conference, seminar or workshop, A VA can take a tremendous amount of burden off your shoulders by helping with a myriad of tasks including:
Sending invitations
Promotion of the event
Researching and booking venues
Researching and booking speakers
Arranging refreshments
Printed material
Audio visual equipment
Preparing your presentation
Managing registration
Meeting and greeting
Follow-up with attendees
Project Management
A good VA will protect you from the hurly-burly of your projects whether they are large or small, delivering updates and information on a what-you-need-to-know basis. Instead of spending all your time making sure your project's on track, let your VA organise and coordinate subcontractors, employees, resources, objectives and deliverables. They will keep things running smoothly by staying in regular contract with everyone, tracking progress, ensuring that deadlines are met and verifying completed tasks. Stress-free project management? What's not to love?
Email and Voicemail Management: large numbers of emails and voicemails can be distracting and massively time-consuming. A VA can manage your inboxes, filtering out the wheat from the chaff, clearing spam and replying (where appropriate) to messages on your behalf whilst flagging up messages requiring your attention.  A VA can also screen voicemail messages and consolidate a report, enabling you to return any important calls from a single point.
Social Media Management
This is a perfect task to outsource, especially if you are present on more than one social media platform. Whilst there are a multitude of tools for automating your social media, using a VA puts a real human in place responding and actioning requests through social networks – such as Twitter conversations, without you having to personally always being connected.
Webinars
Many businesses are now using webinars to generate leads, build relationships and develop their brands. But, if you're not familiar with web-based events, you might feel a little apprehensive about setting one up. Don't fear: a virtual assistant can help with the set up and facilitation of webinars, from promoting the event to facilitating a Q&A session and narrating during the presentation.
Email Marketing
A VA will help you to grow your email marketing list and engage with that list on a regular basis. One of the most effective ways they do this is by creating a newsletter. VAs are pretty savvy when it comes to this kind of stuff and they'll be able to set up a template for  a newsletter that looks professionally designed, import your contact list, and send it out for you. They can monitor the open rates and provide you with statistical analysis. All you have to do is create the main bit of content (and we can even help with that !). Easy huh?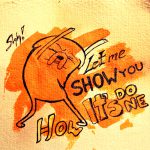 Training
Not only can a VA undertake a multitude of tasks for you, they're great at training too. If, for example, you want to set up and manage your own social media accounts but don't know where to start, a VA can offer training to get you started and show you how to keep going.
When it comes to what a VA can do for your business, the sky really is the limit. As long as you communicate clearly about your needs and expectations, a VA can have a real impact on the development and success of your business….not to mention your stress levels!
What 'unique' tasks have you set your VA working on? Or if you're a VA what is the most diverse work you've done? We'd love to hear about it.
Find out more about how Virtual Assistant support services from Executive VPA could help your business or give Joanne a call on 07928 228764