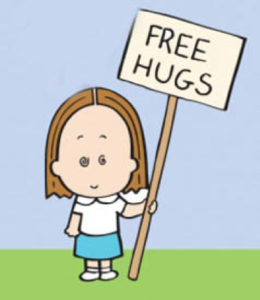 If there's one thing my business experience has taught me so far, it's that every business should take the opportunity to work with a VA. The benefits are manifold, hugely positive and often highly surprising. Any business owner who's already worked with a good VA will surely agree with me there.
But what I want to touch on here, more specifically, is why your business should be working with us, EVPA and – to narrow it down further – ME, Joanne Hawkins.
A business owner who I've met several times recently asked me to clarify what exactly it is that I DO; she thought perhaps EVPA was a franchise business.   Her question forced me to really evaluate and articulate what the difference is between EVPA and other VAs – many of whom are undeniably brilliant and highly credible in their own right.
I had to ask myself why a client should work with us/me first.
After a little further reflection on the subject, I've narrowed the reasons down to three main areas:
My awesome network. Since I started EVPA seven years ago, I've made it a priority to go out there are build relationships with VAs from different backgrounds, with different skills and areas of expertise, from all areas of the country. Working with a wide and diverse network of experienced, professional and talented VAs means that I can make sure the right job gets done by the right person. I've put a huge amount of work into this; I've cast my net wide and over the years I've built a strong foundation of associates to cover all eventualities.
I'm transparent. OK, not literally, although it's a skill that might come in handy on occasion. I'll consult my network….But seriously, transparency in my business, in what I say, the actions I take, and any content I publish, really matters to me. I don't masquerade as a super-human who can always single-handedly cover all your needs. I'm great at what I do, but I'm certainly not an expert in EVERYTHING and I'll never pretend to be. This is where my network comes in: if my skillset doesn't cover your requirements, I know who to call to get it covered by an expert. I make no bones about outsourcing to the right people. What matters is that the job gets done properly.
Free hugs. Ok, again, not literally, but, being a naturally empathetic and compassionate person, my instinct is to support my clients not just with the operational, transactional tasks and day-to-day stuff, but to be there emotionally for them as well. This can make a huge difference, particularly when things are really getting on top of you and you're feeling overwhelmed or stuck in a rut. I genuinely want your business to succeed and, as a proactive industry thought-leader, I'll share my knowledge and expertise, as well as the networks I've built up over the past seven years, to ensure that we move forward and face challenges together.  The small snippet below was written by a new client on LinkedIn recently;
I have sought admin support from the most loveliest and incredibly efficient (and award winning no less) executive virtual PA Joanne Hawkins.  What a weight it has taken off my shoulders. However, it wasn't the practical support that I wanted to highlight, it was the emotional support and compassion. Today she added this emotionally supportive and compassionate note into my email after me mentioning my overwhelm regarding a number of projects and deadlines…I honestly felt like I had just received the (virtual) hug that I needed and it gave me a huge boost to dive right into my work.
I reckon that, as a business owner, you'll want to go either from Good to Great, from Great to Awesome, or from Awesome to Rule the World. Whatever stage you're at, you have the potential to grow and, with our life-saving network of associates, our openness about what we do (and how we do it) and my knowledge, expertise and overall support, EVPA can help you to fulfil that potential.
To get to where you really want to be, you don't just need a VA, you need EVPA!  Email Joanne today – joanne@executivevpa.co.uk to book in a quick chat.