We don't think so!
When it comes to big brands, there's no shortage of publicity about how successful they are and the awards they have won: TV adverts provide an enormous megaphone for Goliaths like Aldi and Which? to showcase their achievements. But awards aren't just for the big boys…. are they?
My answer to that is an emphatic NO! I was delighted recently to learn that I have been short-listed for the "VA of the Year" award for the North Region. This  goes to show that nominations and awards belong to the David's too…but you HAVE to put yourself in the arena!
I know only too well how easy it is as a small business owner to get wrapped up in day-to-day management and responsibilities and forget to celebrate your successes.  There's also often a resistance to "blowing your own trumpet" and small brands often worry that it seems a bit precocious to put themselves out there with the heavyweights. But you won't be heard if you don't shout about how good you are.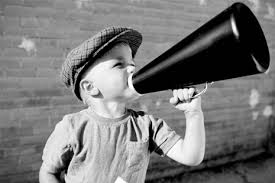 The benefits of an award win can be enormous: not only are they a fantastic way to gain recognition from industry peers but they also showcase your company, demonstrating to customers and clients that you're one of the best in the market. Gaining a credible third party endorsement of your products or services can in turn increase sales, enhance your reputation and generate growth. Some awards also create a buzz in the industry press, and are therefore worth pursuing if you hope to gain some traction in the media.
Of course, it can be difficult to get your brand on the award radar, and many business owners simply can't find the time to carry out the necessary research, marketing and promotion to make themselves seen. But you don't need an expensive PR department to build reputation and awareness: working with a virtual PA can cut out the leg work and make your business visible in the awards arena. As demonstrated by Melville PR, good marketing and PR advice is not the preserve of the big brands, it's very much within the reach of small independents too.
The awards are there for the taking, and a good virtual PA will assist with all of the following to help you achieve success:
Opening up to the right people through expanding networks, working with industry and PR experts
Research of award possibilities and requirements
Extra promotion via Social Networks
Boosting Social Profile both online and 'wearing their hat' whilst networking
So, please don't think that because your business is small it can't compete for industry awards. Perhaps the best thing about the way awards work is that you tend not to be judged on profit margins or how well known you are. Most of the time it's about that unique quality that you bring to the market, or the difference you make to those around you. Every David is more nimble, flexible and energetic than a Goliath and you're probably much closer in touch with your customers' needs and wants than your larger competitors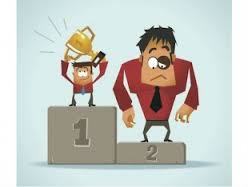 Whatever size your business is, you CAN compete with firms of all shapes and sizes and still stand your ground. After all, it's the relationships you build with your customers and the unique service you offer that keeps you in business – and this will empower you to win those awards!
If you'd like help getting your business out there, contact Joanne here and we'll do all we can to showcase how fantastic you are!
How do you shout about what you do? Have you been nominated or have you nominated yourself for an award? We'd love you to share…….