It Feels Great…But Winning Isn't Everything…
Last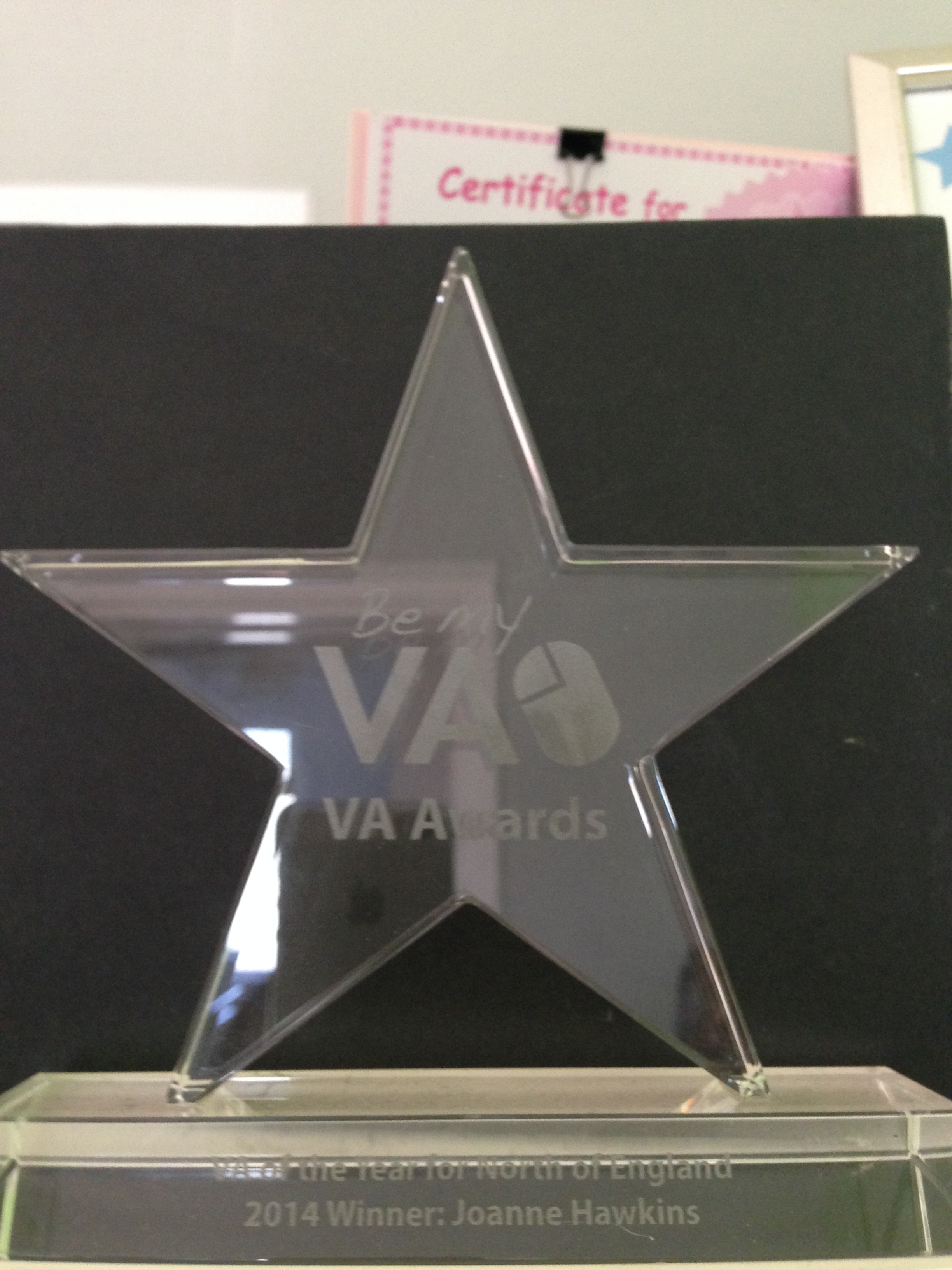 week I finally took possession of the fabulous 'North of England VA of the Year' award that I won at the recent VA Conference and Awards in Sunderland.  It feels nice: smooth, substantial and solid in my hands, and it looks lovely: bright, shiny and clean. But what I love most about it is how it makes me feel inside…because I know that I deserve it. And if that sounds like pretentiousness or pomposity speaking, it isn't; it's pure, unadulterated PRIDE.
I'm proud because it's a top industry award for Virtual Assistants, sponsored by key players in the industry including BeMyVA and Pitman Training, and supported by every major VA Association. These awards recognise the business acumen, skill-set and professional achievements of virtual PAs, and the award brings recognition of the value and success of my business in this fast-growing industry
I'm proud because I faced a lot of tough competition in this category. The deepest source of pride, however, comes from knowing how hard I've worked setting up and growing my business over the past two and half years to get to where I am now.
For me, it reaffirms what I've always held to be true:
Hard work pays off
Success isn't just for the big boys
It sounds simple, doesn't it? But, as I observed in a recent blog post, too many small business owners are reluctant to put themselves out there. They mistakenly think there's little point trying to compete with companies with specialized teams and hefty budgets for marketing and PR. But a brilliant service stands out from the crowd, and your clients will stay with you, recommend you and grow with you if you consistently deliver first class results, no matter how small you are!
It's the quality of your products or services that will win awards, not your PR budget or your big name brand, but you must believe that you're good enough and put yourself in the arena with the big boys, let alone win.
Shout about your successes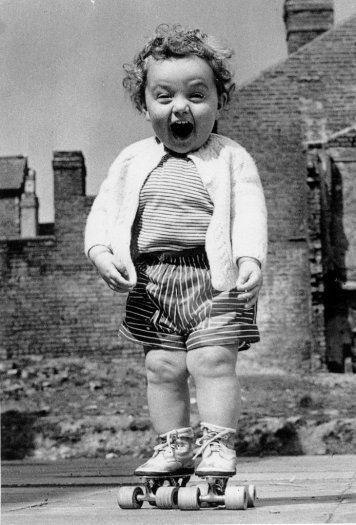 YOU are the first person who should be shouting about the successes, strengths and unique qualities of your business, and if you are nominated for an award, or feel confident enough to nominate yourself, you should shout about that too. If you win an award, shout even louder! There's little mileage in an award that's graciously accepted then hidden in a draw and forgotten about as soon as the ceremony's over.
There's plenty of work to be done after the event to showcase your achievement: share it with others, publicize it, write press releases about it and chase them up to publication. Use social media to highlight your success: post, tweet and blog about it. Get some new business cards printed with it on, add it to your email signature…the important thing is to get the most from it you possibly can!
For me, the whole experience has been a thrill, from the nerves of nominating myself to the excitement of making the shortlist and the exhilaration of winning. The accompanying bottle of Veuve Cliquot went down well, and the subsequent feedback from customers, clients and associates (not to mention friends and family) has been nothing short of wonderful and inspiring.
It isn't all about winning….
Of course it was fantastic to win, but I am reminded here of a quote by the motivational speaker Vince Lombardi: "Winning is not everything, but the effort to win is." I know that my efforts to win, the hard work I've put in to build my business and to provide the best possible service to my clients, is what put Executive VPA in first place in this competition, and THAT'S a truly winning feeling…..Alongside the congratulations from my 'Little Why' who said "Well done Nanny Jo, you're the best in the world" No greater pride than that !
If you'd like help shouting about how great your business is, contact Joanne here and we'll do all we can to get you heard!